The biggest thing that's holding you back is your view of
influence
For the first time ever, Chris Widener, Author of national best-seller, the "The Art of Influence" is unpacking the influence of Jesus in order to help you understand the influence you have locked inside you.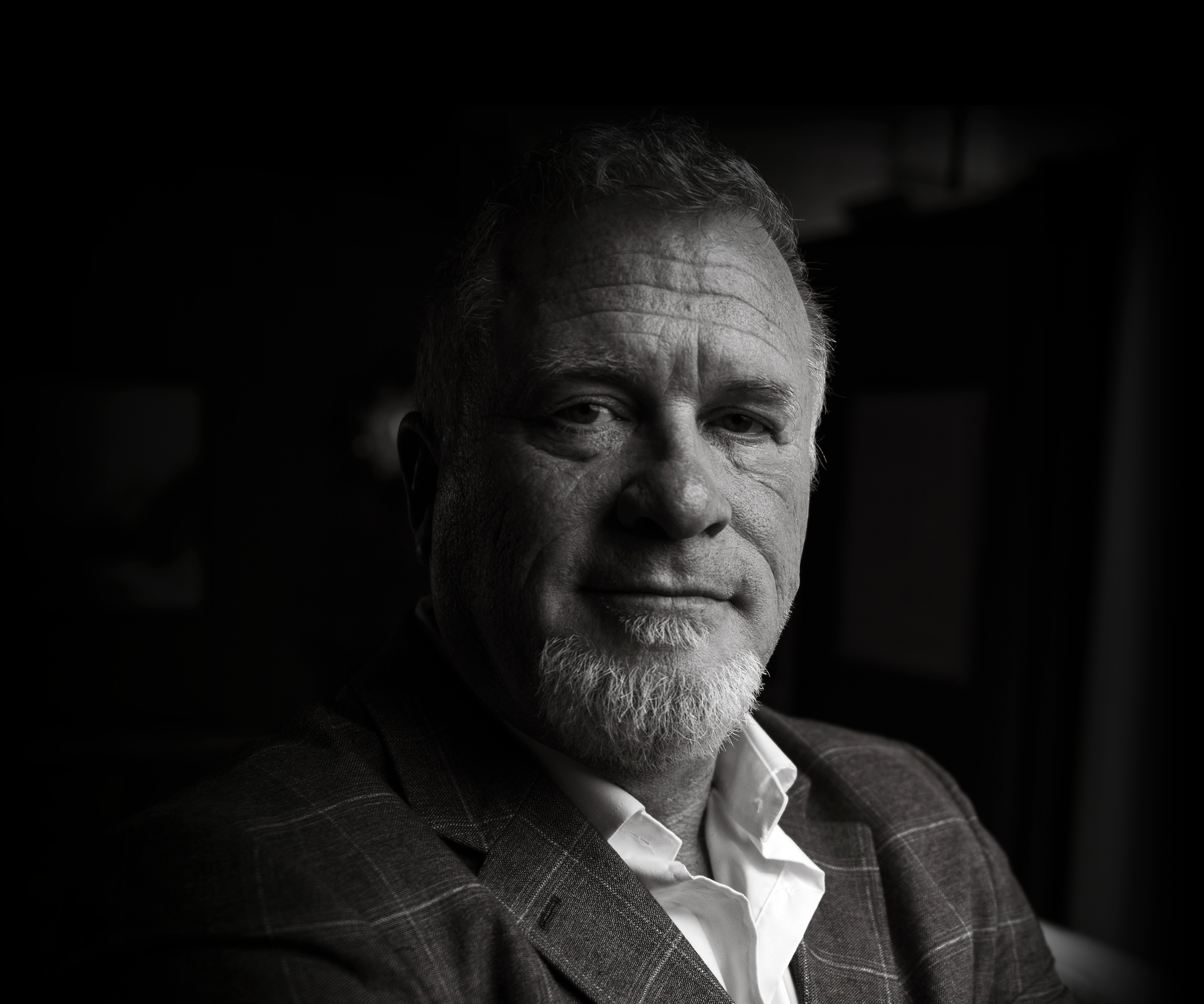 Jesus, Master of Influence
:
The Complete Guide to Understanding Your Purpose and Influence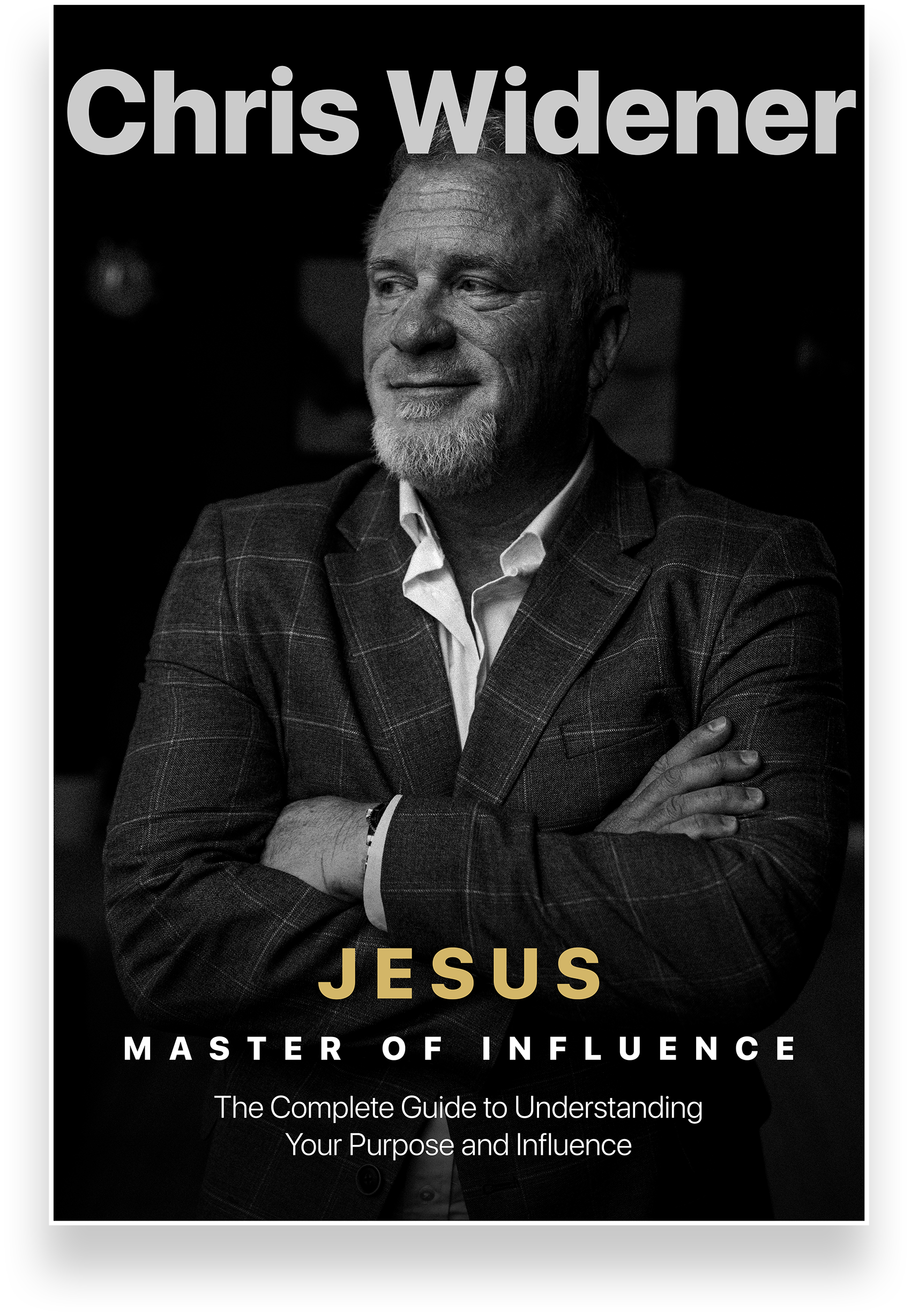 1/10/23 at 6:30 PM
30-Day-Money-Back Guarantee
You were designed to influence.
In Jesus, Master of Influence you will learn how you have been uniquely created to influence others for positive change. Chris Widener walks you through the key Biblical passages that describe how Jesus used his influence to change people's lives. Each session will focus on a particular element of influence that you can adopt into your life, relationships, and business. Chris Widener teaches the importance of preparation in becoming an influencer. He unpacks what specific characteristics you need to develop to become a master of influence. And Chris teaches how to use your influence as a force of compassion and even for positive confrontation.
A guided journey to discover the influence already inside you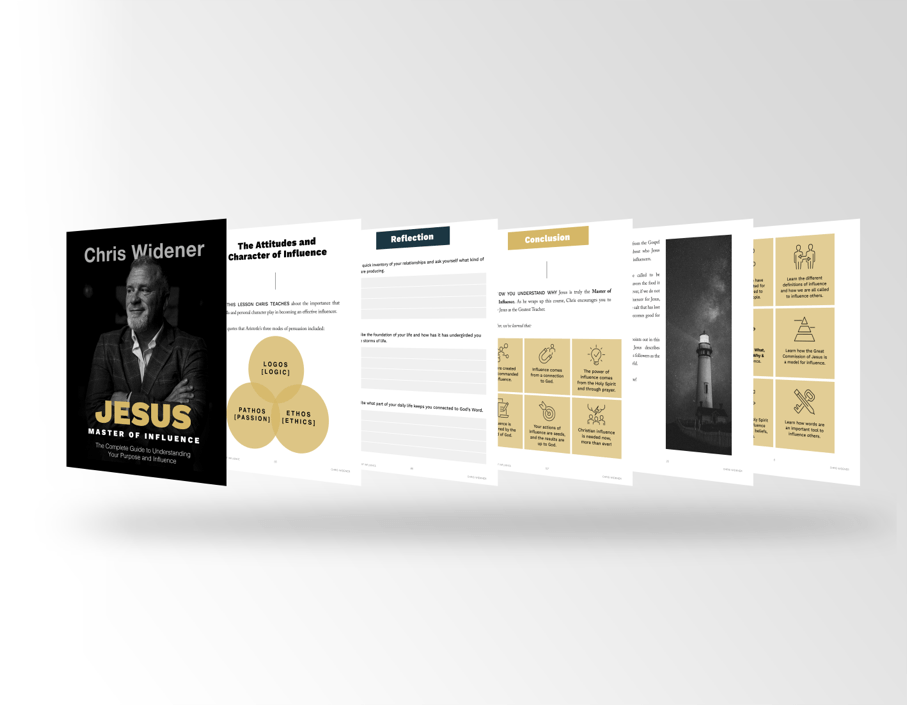 You will learn
How you have been uniquely created to influence people

The key attitudes that make you more influential

How influence begins with being connected to God

The positive method to use confrontational influence
Show More
Show Less

Video Chapters
17 Chapters . 2 hours
1 - Jesus, Master of Influence Introduction
02:14
2 - The Purpose of Influence
10:03
3 - Introduction to Influence
06:09
4 - The Great Commission
12:22
5 - Influence and the Holy Spirit
10:09
6 - The Authority to Influence
08:29
7 - The Word and Words
14:57
8 - Be Prepared to Influence
11:53
9 - The Attitudes and Character of Influence
14:02
10 - The Process of Influence
08:46
11 - Sowing Seeds of Influence
10:03
13 - The Results of Influence
08:42
14 - Compassionate Influence
11:07
15 - Confrontational Influence
08:53
16 - Accountability in Influence
08:55
17 - Jesus, Master of Influence
06:49
"With the time I have left, I want to teach something of significance"